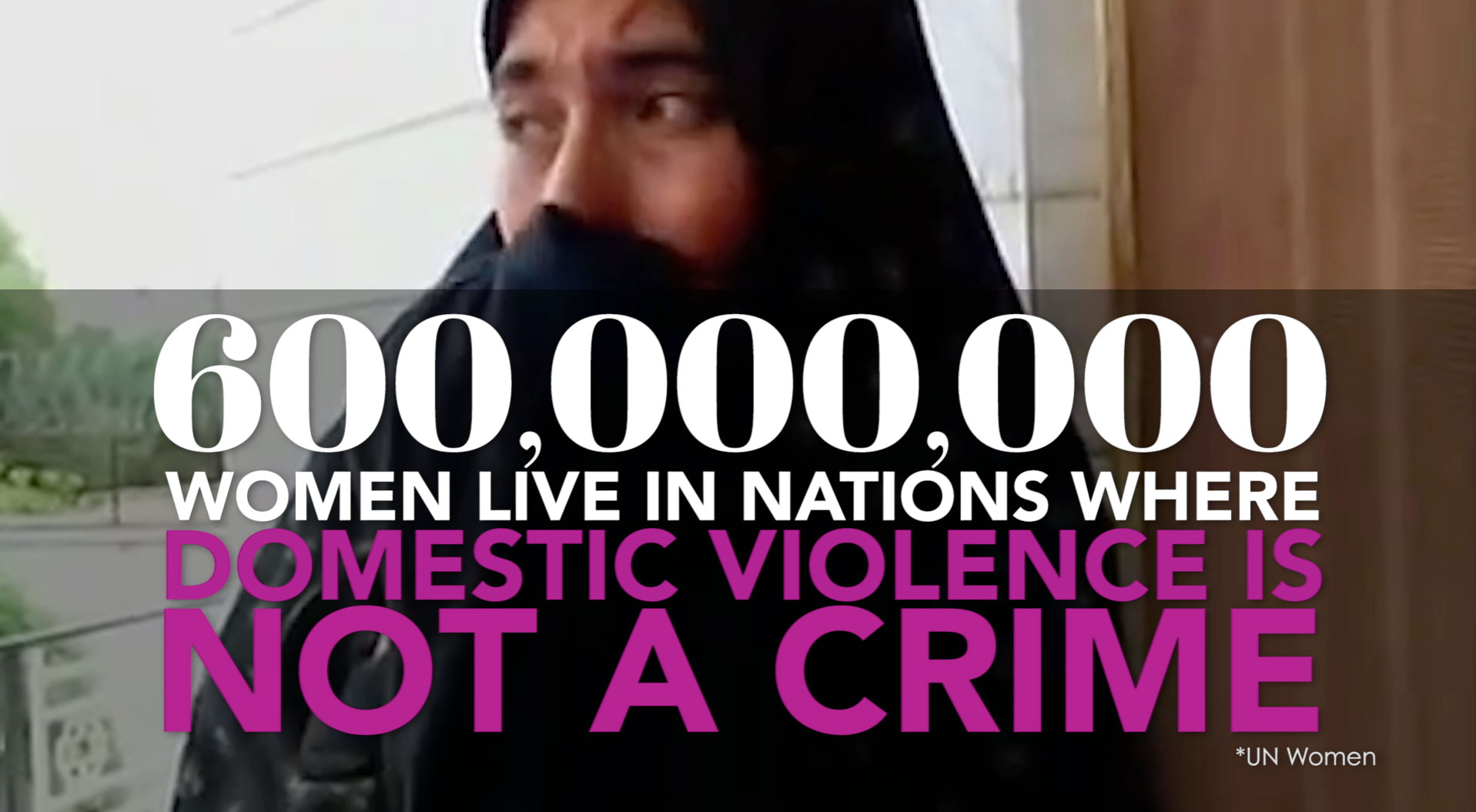 Around the world, women suffer punishment, violence and loss of freedom that is unfathomable for Americans.
From the United Nations come horrifying statistics: Victims of female genital mutilation – a ritual to remove a young girl's clitoris to ensure her fidelity – number 130 million. Some 60 million girls become "child brides," forced to marry, sometimes after being kidnapped and raped. Six hundred million women live in countries where domestic violence is not considered a crime. Every year as many as 5,000 women perish in 'honor killings' or punitive murder. Girls as young as 12 years old may be beaten, strangled, stoned or buried alive, for choosing what to wear or whom to marry, fleeing an abusive husband, even because their marriage dowries are considered insufficient.
Faced with this grim reality, the international community is working together to change laws to end female oppression. The Convention on the Elimination of Discrimination against Women (CEDAW) is known as 'the international women's bill of rights." Those nations that have ratified the treaty have committed – on paper and in principle, at least – to establish equality in everything from education and employment to marriage and political representation.
Since the United Nations adopted CEDAW in 1979, all but seven countries of the 193 member states have ratified it. The holdouts include some you might expect – Iran, Palau, Somalia, North and South Sudan and Tonga – and one that might surprise.
The United States.
To ratify such a treaty, two-thirds of the Senate must vote in favor of it. CEDAW has never made it to the Senate floor for a vote.
Meanwhile local lawyers in countries the world over are applying CEDAW to laws to increase women's numbers in political office. In countries such as Algeria, Cameroon and Senegal women's representation in government has reached more than 33 percent. In Rwanda women make up 64 percent of the lower house, and 38 percent of the senate.
The percentage of women in the U.S. congress? Twenty percent.
That's fewer women than the number of women in the governing houses of Afghanistan, Iraq, China, Pakistan and Saudi Arabia. In the past 50 years, 52 nations have been lead by a woman head of state. So far, the U.S. never has.
What's more, 84 percent of countries, including Afghanistan, Japan and Tunisia, explicitly guarantee equality in their constitution.
The U.S. does not.
THE FACTS
Number of countries that have not ratified The Convention on the Elimination of all Forms of Discrimination Against Women (CEDAW): 7 – Sudan, South Sudan, Somalia, Iran, Palau, Tonga, United States
CEDAW 2015
Number of victims of female genital mutilations worldwide: 130,000,000
UNICEF
UN Women
Number of child brides around the world: 64,000,000
CARE
UN Women
Number of women who live in countries where domestic violence is not a crime: 600,000,000
United Nations
THE EXPERTS
Lakshmi Puri
Assistant Secretary General – United Nations
Deputy – U.N. Women
Naheed Bahram
Program Director – Women for Afghan Women
Esther Hyneman
Women for Afghan Women
Daisy Kahn
Executive Director – Women's Islamic Initiative in Spirituality and Equality
Ugoji Eze
International Human Rights Lawyer – U.N. High Commission for Refugees